The Importance Of Jihad With Self In Islam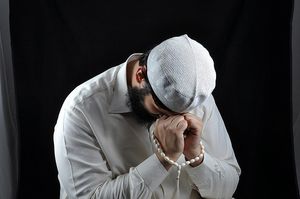 Jihad is one of the most important elements of religion of Islam. No Muslim can call himself a true one if he does not have a passion and enthusiasm to perform this sacred duty. There are two types of Jihad that are mandatory for every Muslim to carry out. First type of Jihad is the fighting against atrocious forces that persecute Muslims and to help these oppressed Muslims to get rid of their brutalities. However, although Jihad by life and property holds the central positions in all Islamic teachings yet it has been declared as only the minor Jihad (Holy War) by Prophet Muhammad (PBUH).
Struggle against the Self:
So if the sacrifice of one's life and property in the way of Allah is the minor Jihad then what is the major Jihad and what are the requirements of that. As Imam Ja'fer Al Sadiq says, once Holy Prophet (PBUH) dispatched an army of Muslims to fight a Holy Battle and when the contingent returned with flying colors Prophet Muhammad (PBUH) said; 'Blessed are those who have performed the minor jihad and have yet to perform the Major Jihad.' When Holy Prophet (PBUH) was inquired about what is the major Jihad he replied that 'The jihad of the self (struggle against one's own self)'". [Al-Majlisi, Bihar al-Anwar, vol. 19, p. 182, Hadith no. 31]
Two competing powers:
The human soul is the battlefield of two adversary powers who want to eliminate each other from the life of any human. One power is the divine power that commands human to do good and noble deeds and in turn offers perpetual life of joys and pleasures in heavenly spheres. The contradictory power belongs to Satan who tempts a human to do the acts of shame and evil. Subsequently one enjoys the luxuries of the mundane world but that opulence will not last forever and the end result of following Satanic ways is realms of darkness and hell where such people will burn everlastingly. As Allah says in Holy Quran,
….. By the soul and (by) Him who made it perfect, and then inspired it to understand what is wrong and what is right for it. Truly is successful the one who purifies (his soul). (Holy Qur'an, 91: 7-9)
Concept of suppressing the self:
Struggle against self or Jihad al nafs is the human's fight against evil ideas and deeds, unsatisfied worldly desires, lust for power, sex, fame and money and insatiable imaginations. According to Islam, it is the self of any individual who forces him or her to indulge in these satanic practices and therefore humans need to control their self to prevent themselves from succumbing to mortal luxuries. The best way to evade the trap of the Satan is to surrender yourself to the will of God and obey him wholeheartedly and you will successfully expel all evil thoughts out of your brain.
How to control your inner self:
It is very easy to bridle your uncontrolled evil desires. You just have to completely submit yourself to the ways of Allah Almighty.
Think and contemplate:
First of all, every Muslims should contemplate that what the purpose of his creation is. Humans have not been created by Allah just to enjoy in this world but have to accomplish a special mission. Material joys and wealth is not going to help them on judgment day. What are going to save them from fire are the stern belief in Allah and Holy Prophet (PBUH) and his good deeds in this world.
Recite Holy Quran regularly:
Recitation of Holy Quran also produces a fear of God within a person and he tends to avoid illicit material pleasures. Recitation of Quran is mandatory for every Muslim and it refreshes the mind as well. All the Muslims should learn and understand Quran at any cost whether by taking classes at homes or mosques or hiring tutors who teach Holy Quran online.
Firm resolution:
Although it is very difficult to avoid these mouth watering pleasures yet if you are resolved and determined enough you can easily defeat Satan. Before indulging in any misdeed bear one thing in mind that Allah is always watching you and you will be accountable for whatever you do in this world.
Conclusion:
It is absolutely necessary for every Muslim to win his fight against his self and in turn against Satan. Those Muslims who manage to control their self will stay with Prophets (A.S.) and will enjoy all the pleasures of paradise. On the other hand losers will be lifted alongside Satan, wrongdoers, and shall be the subjects of perpetual curse.
Author's Bio:
Hijab Al Faisal is a well known content writer and writes on different Islamic beliefs. Furthermore, she also works in an Online Quran School where everyone can learn Quran recitation online alongside pronunciation and understanding of Holy Qur'an reading from experience Quran tutors.
To be informed of the latest articles, subscribe: